When three of the biggest aircraft manufacturers in the world merged into one brand, we set out to develop a site that was unified while retaining elements of each individual brand. The result is a flexible system built for growth that is capable of speaking to distinct audiences. 
Agency: Jajo    |    Team: Cole Winblad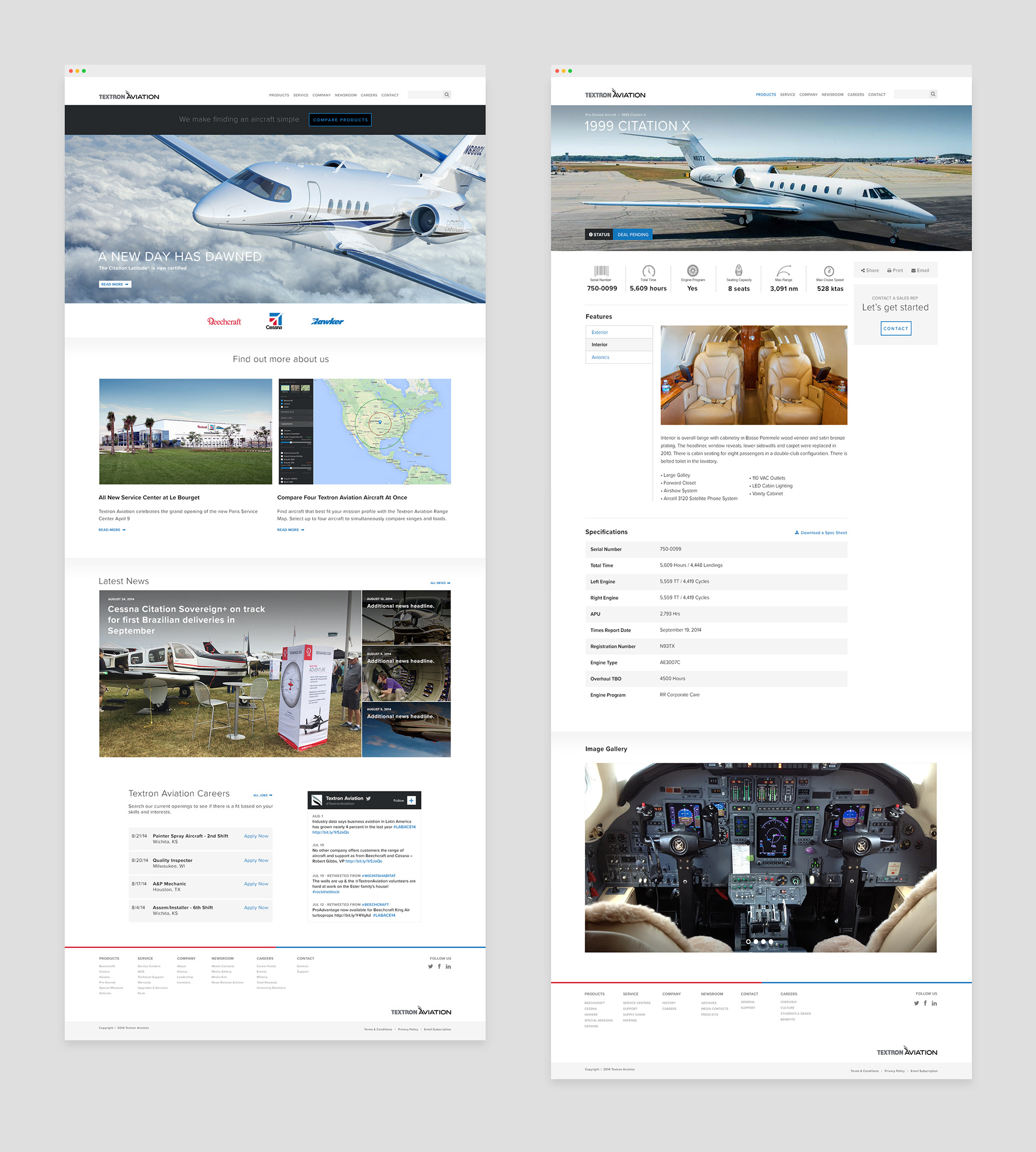 Textron Aviation's site utilizes a menu system that was built to allow easy navigation through many levels of content. 
A custom tool was designed that allows visitors to compare range and payload of up to four aircraft simultaneously.