Naughty Dog Records were a newly formed record label without a proper website. The project came with two main goals, to promote the artist roster and provide licensing opportunities for media. The solution was a website that focused heavily on artists while also offering a searchable database of premium music.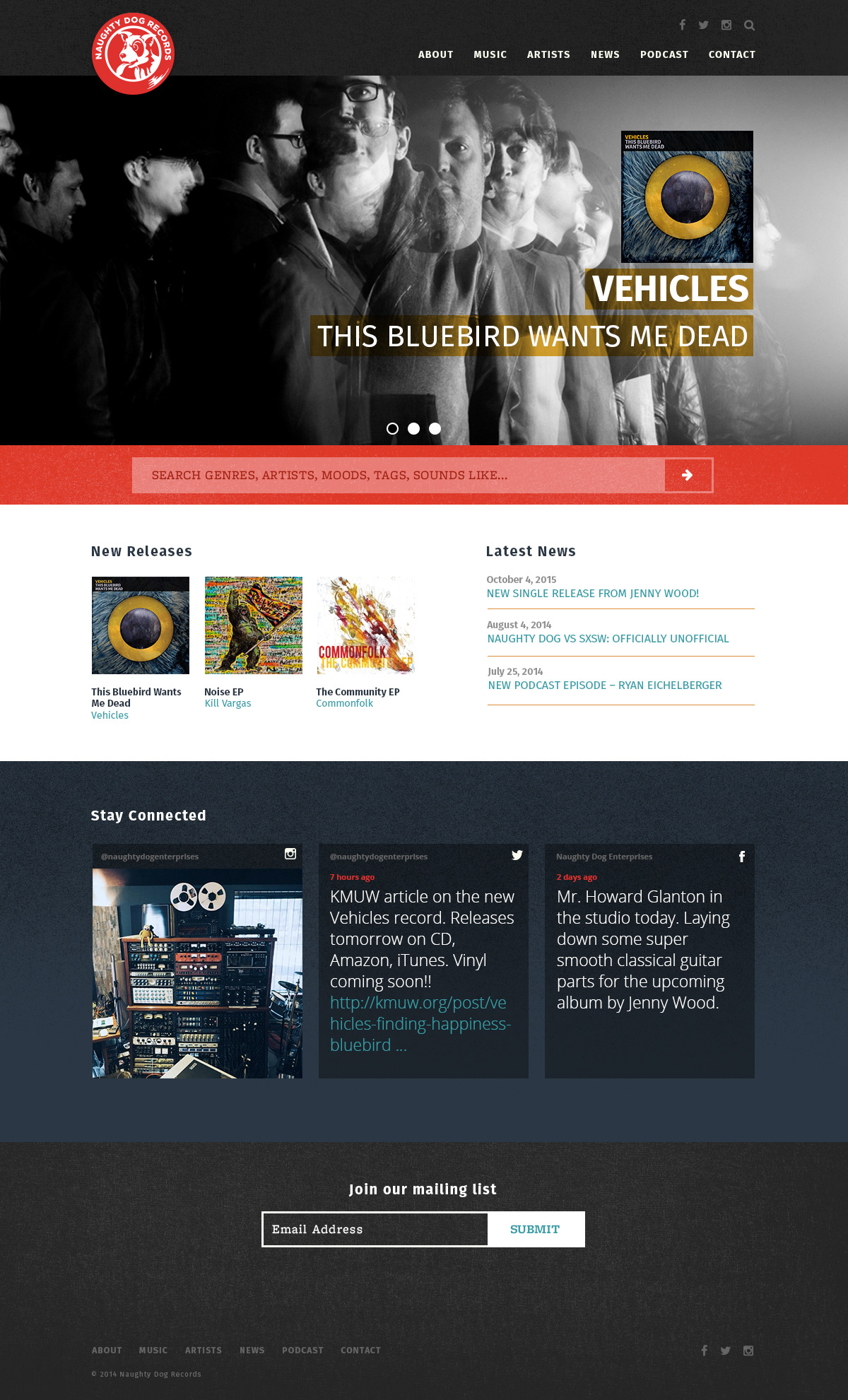 More than just a record label, Naughty Dog offers a database of music available to license for any media project, all through fully responsive and functional design.
Artist pages become a tool for artists and fans to stay completely connected and never miss a beat.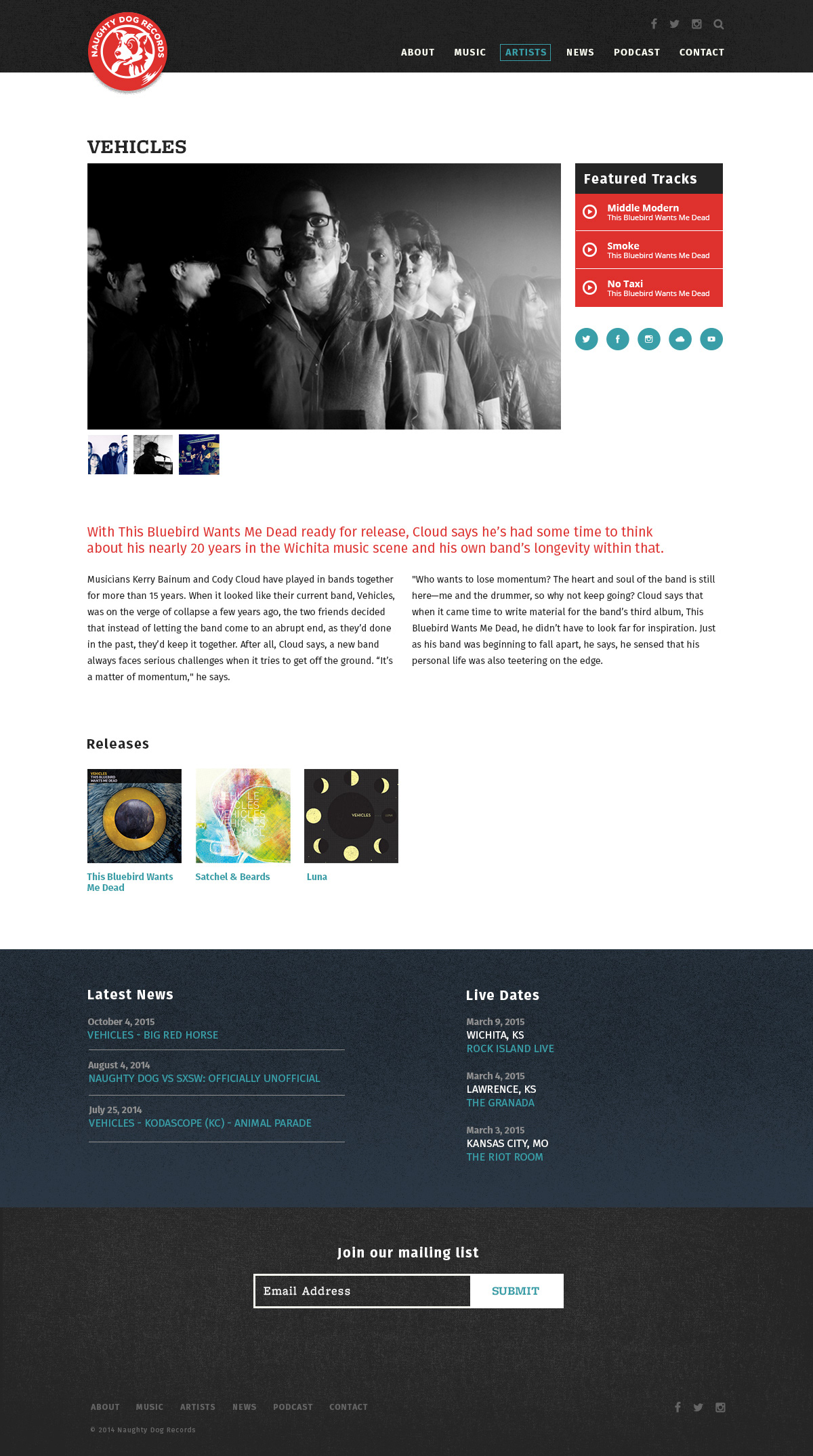 Large imagery and detailed descriptions tell the music's story.